Pet Insurance Can Save You Tens of Thousands Of Dollars Over Your Dog's Lifetime
Bringing a dog into your family is an exciting journey. Whether you rescue the dog or purchase from a breeder, it's important to do your research. Any dog owner must ensure that not only the dog's personality is a fit for your family, but that you can afford to take care of the dog throughout its life. Taking care of the dog includes any health issues that might arise throughout the dog's life, whether those issues be the normal fleas or ringworm to cancer.
Each dog bread usually has its own set of health issues, with some dogs more prone to issues than others. WebMD put together a list of "25 Most Popular Dog Breeds and Their Health Issues." Out of those 25 breeds, below is a list of 10 particularly popular breeds with health issues. Purchasing dog health insurance is an important option to consider when bringing any dog into your family, but may be particularly helpful for these breeds and the health issues they may develop throughout their lives.
Advertisement
[wp_ad_camp_1]
Siberian Husky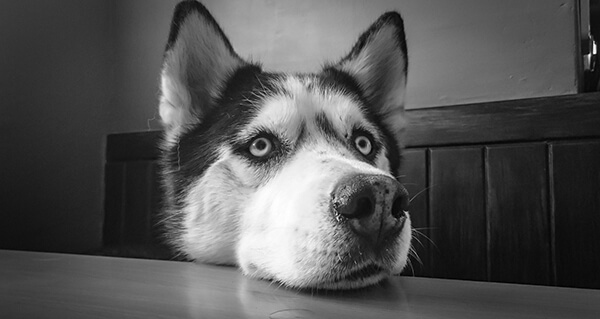 According to WebMD, Siberian Huskies may be predisposed to a variety of autoimmune disorders. Humans and animals' immune systems produce chemicals called antibodies to protect their bodies against harmful organisms, such as viruses and bacteria. With autoimmune disorders, the immune system cannot tell the difference between good and bad organisms, leading it to destroy the healthy tissues.
Such disorders can affect the skin and eyes, causing sores and hair loss, and can even lead to eye problems like glaucoma and cataracts. PetMD explains that Uveodermatologic syndrome is type of autoimmune disorder that's known to affect dogs. Other than Siberian huskies, PetMD explains that other similar dogs, like Akitas and Samoyeds also have increased risk of developing autoimmune disorders. (Continues On Page 2)
Advertisement
[wp_ad_camp_2]
English Bulldog
Bulldogs are so cute with their monkey faces! However, those smushed-in faces can cause health issues. Any bully breed with smashed-in faces, from the classic English Bulldog to a French Bulldog, can suffer from breathing problems. Pugs, while not under the 'bulldog' name, also have squashed faces and can face breathing problems. These dog's elongated soft palate, narrow trachea, and small nostrils are the reason for the constant funny noises and snoring that can be so endearing. It can turn into an emergency, though, if the dog gets over-heated or tired.
Advertisement
[wp_ad_camp_1]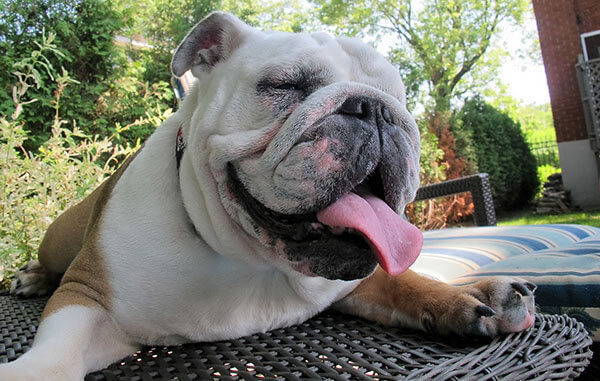 Advertisement
[wp_ad_camp_1]
Pug
The big, bulging eyes of pugs make you want to love them forever! However, just like with bulldogs, this endearing feature can lead to health risks. While it may seem like an urban legend, these dog's eyes can pop out of their sockets. This can happen from trauma, such as if a pug gets into an accident or a fight with another dog. Petful goes into full detail about the issue, called eye proptosis, and what to do.
Advertisement
[wp_ad_camp_1]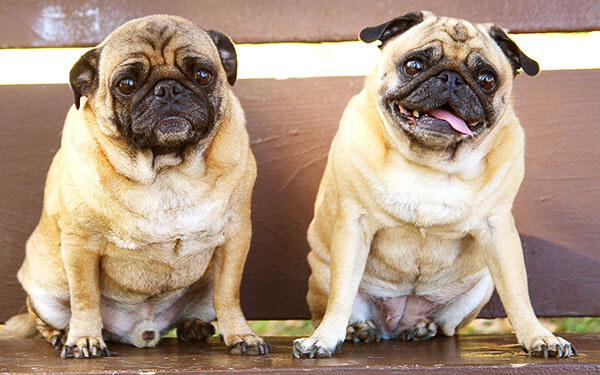 Advertisement
[wp_ad_camp_1]
German Shepherd
The German Shepherd is a strong, loyal best friend for life. But, many large dog breeds have hip dysplasia issues, and the German Shepherd is no exception. Hip dysplasia results in the joint's ball and socket not fitting together properly, which can result in pain, arthritis, and issues walking.
According to the Orthopedic Foundation for Animals, German Shepherds are ranked 39 for hip dysplasia, and 19% will experience it.
When purchasing a German Shepherd puppy from a breeder, you can ask the breeder for the hip dysplasia history of their dogs. PetCareRX discusses warning signs, as well as ways to treat and ease the pain of hip dysplasia in dogs.
Advertisement
[wp_ad_camp_1]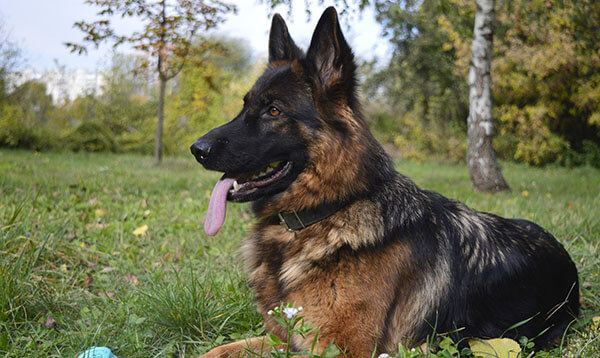 Advertisement
[wp_ad_camp_1]
Beagle
Epilepsy is a brain disorder that causes seizures. While not specific to the breed, epilepsy can be common in beagles. WebMD explains that epileptic dogs will usually have their first seizure between 6 months to 3 years old, and Beagle Pro explains that most beagles will be at least 2 years old when suffering their first attack. While the disorder cannot be cured, usually it can be managed with medication. Learn more in PetMD's article about seizures and convulsions in dogs.
Advertisement
[wp_ad_camp_1]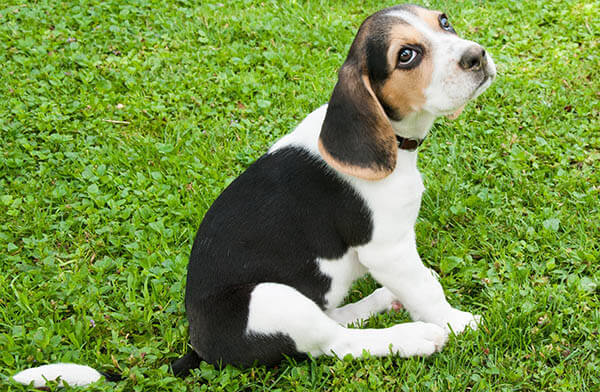 Advertisement
[wp_ad_camp_1]
Boxer
The boxer is one of the breeds that is at higher risk of cancer. AllBoxerInfo.com explains that unfortunately, cancer is the number one health issue for this breed. In particular, according to WebMD, this breed is at higher risk of lymphoma and mast cell tumors. Both of these cancers may be treatable, but it's important to catch them early. The cancer can often times be felt as an unusual lump or bump on your dog's body, so make sure to check them regularly.
Advertisement
[wp_ad_camp_1]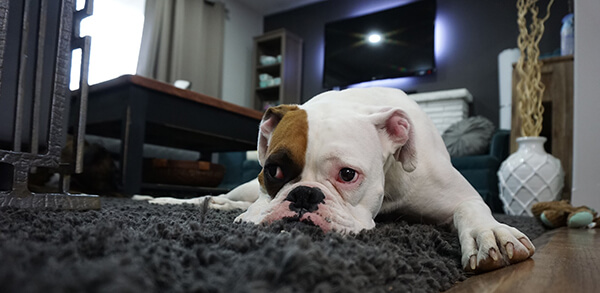 Advertisement
[wp_ad_camp_1]
AllBoxerInfo.com reported, "The UK Kennel Club estimates that 38.5% of boxers will develop some form of cancer during their lifetime."
Doberman Pinscher
Dilated cardiomyopathy (DCM) is a heart condition that is common in Doberman Pinschers. It's a serious condition that results in the heart's chambers being stretched out and not pumping blood effectively. Unfortunately, many dog owners don't realize something is wrong until their dog collapses. Because DCM is so common in dobermans, WebMD says that many vets suggest annual screenings. Medications can be prescribed to help with the condition.
Advertisement
[wp_ad_camp_1]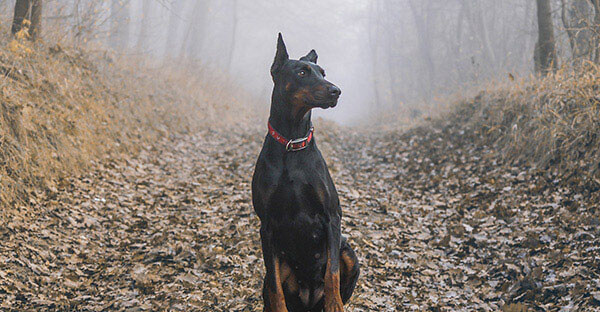 Advertisement
[wp_ad_camp_1]
Great Dane
Large dogs usually result in health issues, and the Great Dane is one of the largest of dogs breeds. Great Danes and other giant breeds are at higher risk for gastric dilation and volvulus, or bloat. This condition develops when the stomach fills up with gas and then twists, trapping food and gas in the stomach. The condition can be fixed with surgery, but can be life-threatening if not treated.
According to PetEducation.com, great dane is ranked #1 for bloat risk, and is 41.4 times more likely to develop gastric dilatation-volvulus than a mixed breed dog.
Advertisement
[wp_ad_camp_1]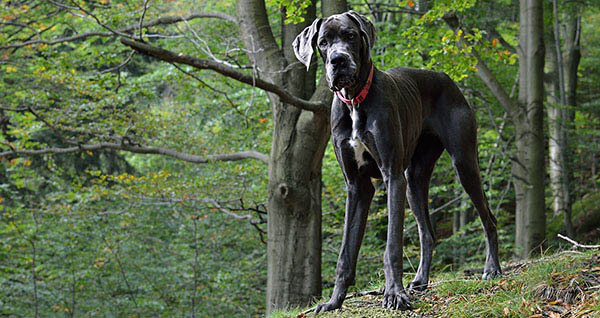 Advertisement
[wp_ad_camp_1]
Boston Terrier
The Boston Terrier breed tends to have protruding eyes much like pugs, which can cause health issues. Boston Terriers can be vulnerable to a variety of eye problems, one of which is cherry eye. Cherry eye is when a tear-producing gland "pops out" from behind the dog's third eyelid. The glad is round and bright red, which is where the name of the condition comes from. The condition can be repaired with surgery. WebMD notes that Boston Terriers are also at susceptible to dry eye, cataracts, and entropion (turned-in eyelids).
Advertisement
[wp_ad_camp_1]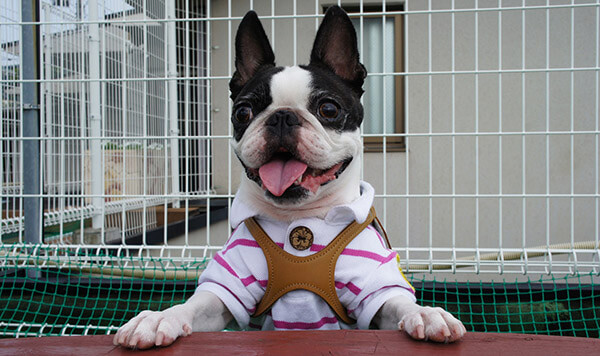 Advertisement
[wp_ad_camp_1]
Cavalier King Charles Spaniel
Mitral Valve Disease (MVD) is a heart problem that can be common in elderly small dogs, but Cavalier King Charles Spaniels are particularly prone to it and can develop it early on. It's a condition that results in the valve between the left atrium and ventricle not closing properly, allowing blood to leak backward when the heart pumps and putting strain on the heart. WebMD explains that symptoms can include lethargy and coughing. While this is a terminal illness, monitoring and medication can help. Visit Cavalierhealth.org for detailed information about the disease, symptoms, and treatment.
Cavalierhealth.org explains that Mitral Valve Disease is the leading cause of death of Cavalier King Charles Spaniels. MVD may afflict over half of all cavaliers by 5 years old and nearly all cavaliers by 10 years old, according to statistics that the website references. "MVD has been found to be 20 times more prevalent in CKCSs than in the average dog breed."
Advertisement
[wp_ad_camp_1]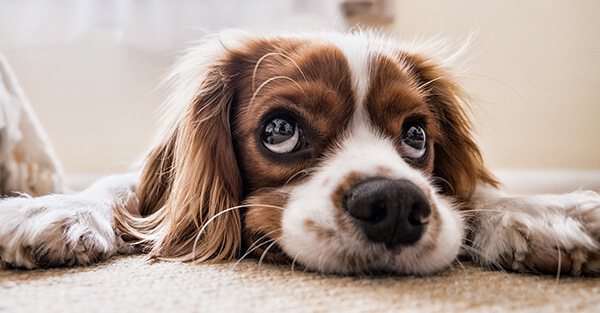 Advertisement
[wp_ad_camp_1]
In Conclusion, Protect Yourself And Your Fur Baby With Pet Insurance
This information is for informational purposes only and is not meant as a substitute for personal or professional research or advice. Always make sure to research dog breeds, dog breeders, and how to care for your dog, including considering pet insurance options, before introducing any dog to your family. Know what health issues are common in the bread you're interested in, and be aware that your pup can develop un-common health problems, too. Research reputable breeders by talking to family, friends, veterinarians, breed and rescue groups, and search online. While it can be scary to think about, the more well-informed you are, the better off you, your family, and your new furry friend will be.
Advertisement
[wp_ad_camp_1]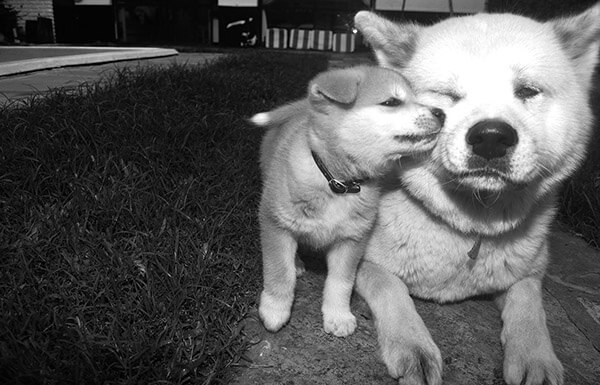 Advertisement
[wp_ad_camp_1]