While many people are now all about that "adopt, don't shop" life and are happy to bring home adorable mutts in need of good homes, the prestige of purebred dogs still draws quite a few people to buy dogs from breeders and pet shops.
And while the likes of the Westminster Kennel Club may exalt the telltale characteristics of every purebred from the Labrador to the Maltese as being the pinnacle of puppy perfection, what these dogs really boast are decades of inbreeding and genetic mutation. All of that tends to bring nasty health problems along with it. Not so fancy, right?
That doesn't make these pooches any less loyal or lovable, and there are hundreds of purebred dogs in shelters who need homes. (In fact, many are surrendered to breed-specific organizations and shelters because people can't handle the financial burden of dealing with their health issues.) So if you have a purebred at home or you're looking to adopt, here are health risks associated with 20 dogs who clearly got the short end of the genetic stick. If you own one of these breeds, it's particularly important to consider getting pet insurance to assist with the financial burden of providing proper care to your dog.
20. Golden Retrievers
Goldens are some of the biggest sweethearts in the canine world, but these cuties are unfortunately susceptible to getting cancer. What you can do to help your golden out is reduce their exposure to environmental factors like air pollution and cigarette smoke as much as you can.
Additionally, Golden Retrievers are prone to a variety of health problems that may be mitigated by heart, hip, thyroid, eye and elbow screenings performed by a veterinarian. These conditions include lymphoma, canine hip dysplasia (CHD), hemangiosarcoma, and diseases of the skin. (Continues On Page 2)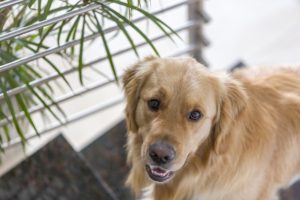 Advertisement
19. Dachshunds
The very traits that make these short-legged nuggets so cute can land many Doxies in a world of hurt. Because their bodies are so out of proportion, they're prone to getting back injuries that can lead to paralysis and in the worst cases, death. Intervertebral Disk Disease sends thousands of hotdogs to the vet each year, so if you have a Dachshund, be sure to never let them jump on and off furniture and only let them use stairs when it's absolutely necessary. (Trust me. The little divas won't mind being carried.) (Continues On Page 3)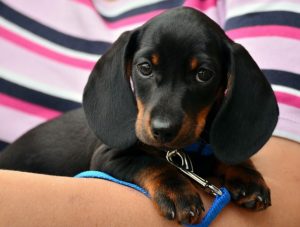 Advertisement
Advertisement
18. German Shepherds
German Shepherds are among the smartest pups in the world, as evidenced by their work as police and security dogs. Sadly, however, the low carriage of their hips leaves them open to developing hip dysplasia, which can cause damage to their hip joints and femurs. Ask your vet about which anti-inflammatory measures would be best for your four-legged friend.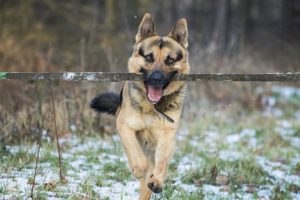 Advertisement
Advertisement
17. Pugs
Flat-faced dogs really get the brunt of all that selective breeding, and pugs are no exception. Respiratory and eye problems are rampant in these little guys. Their flat snouts restrict airflow, making it hard for them to breathe, especially after exercise (which in turns leads many pugs to get chubby). Their eyes can bulge painfully and they can easily contract infections. In fact, it's not uncommon for Pugs with especially bulgy eyes to eventually need one removed, sadly. So be sure you have a vet on call you can trust if you have a Pug at home.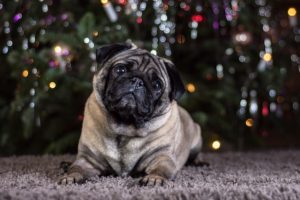 Advertisement
Advertisement
16. Siberian Huskies
The totally gorgeous Siberian Husky sadly often falls victim to autoimmune diseases of the skin that cause sores, blisters, and itchiness that can be so bad that they chew their skin raw. Corticosteroids can help ease some of the inflammation and irritation.
Interestingly, one of the most beautiful traits of Siberian Huskies is the one that is the most prone to health issues: their blue eyes. Siberian Huskies' eyes are prone to juvenile cataracts, corneal dystrophy, and progressive retinal atrophy.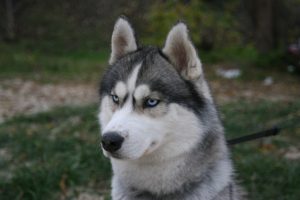 Advertisement
Advertisement
15. Shih Tzus
Shih Tzus want you to know that they'd prefer to spend their days relaxing on pillows while you hand feed them treats. They do have unstable kneecaps, after all. In addition, Shih Tzus suffer from many of the same health ailments as other short-muzzled breeds, such as respiratory issues and susceptibility to health stroke.
Also Shih Tzus suffer from a variety of eye issues due to their bulgy eyes. Infections, Corneal Ulcers, Entropian, and Epiphoria are among these eye issues.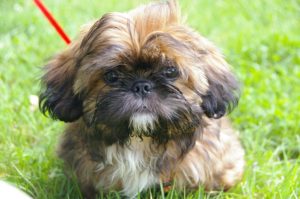 Advertisement
Advertisement
[wp_ad_camp_2]
14. Labrador Retrievers
You'd be hard-pressed to find one neighborhood in America that's not home to at least one of these dogs. Like their English Bulldog buddies, Labs are very good at packing on the pounds. Luckily, exercise and healthy snacks like raw carrots can keep them in tip-top shape.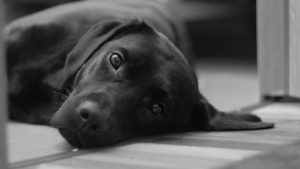 Advertisement
Advertisement
13. Beagles
While Beagles are considered generally healthy, they are at much higher risk of several health problems.
Unfortunately for these pint-sized tough guys, epilepsy is pretty common. Plenty of Beagle owners put their pups on anti-seizure meds, so your vet will know exactly what to do. Additionally, Beagles also suffer from patellar luxation, glaucoma, cataract, hemophilia A, demodicosis, and intervertebral disk disease.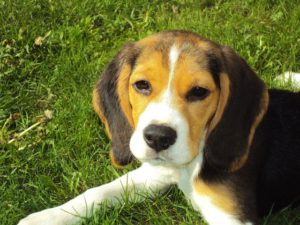 Advertisement
Advertisement
12. Boxers
These beauties are sadly similar to Golden Retrievers in that they develop cancer pretty frequently. They're particularly prone to lymphoma and mast cell tumors, so be sure that you regularly check your pooch for lesions and bumps on the skin. They'll appreciate the full-body rub down!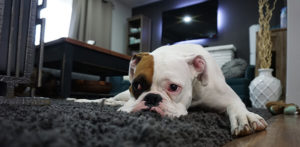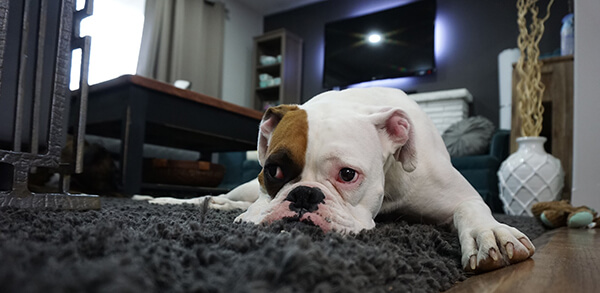 Advertisement
Advertisement
11. Cocker Spaniels
The floppy ears that give Cocker Spaniels their signature look are also what opens them up to getting ear infections. Be sure to clean their ears regularly and trim the hairs around the openings. You should also flip them inside out throughout the day to let them breathe (and be sure to take photos for Instagram).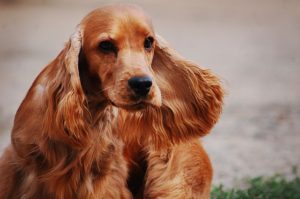 Advertisement
Advertisement
10. Bernese Mountain Dogs
These black and white beauties are susceptible to both hip and elbow dysplasia, so try to go easy on their joints when it comes time to exercise! However, this is the least of the issues Bernese Mountain Dogs suffer from. This beautiful breed suffers from extremely high rates of Histiocytic Cancer that typically develop between 5 and 8 years old. Due to these higher rates of cancer, the life expectancy of Bernese Mountain dogs is significantly reduced.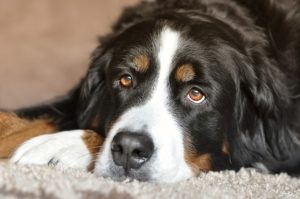 Advertisement
Advertisement
9. Bloodhounds
Bloodhounds may be the noses behind plenty of crime scene investigations, but their eyes aren't as reliable. These pups are prone to developing an eye condition called entropion, which essentially means the eyelids roll inward. This can lead to infection and irritation, so make sure you regularly clean around the folds of their droopy eyes and contact your vet if you notice their eyelids folding.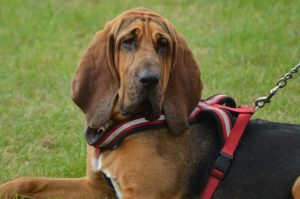 Advertisement
Advertisement
[wp_ad_camp_2]
8. Weimaraners
Weimaraners are basically the supermodels of the dog world. The grey beauties can be born with a rare condition called Von Willebrand Disease, which is also found in humans. This inhibits the blood's ability to clot properly.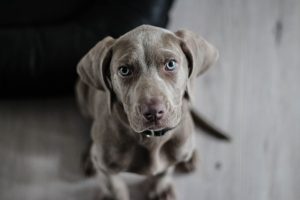 Advertisement
Advertisement
7. Doberman Pinschers
These beautiful & beastly dogs have been known to develop copper hepatopathy, which can lead to liver disease and cirrhosis. If you notice your Doberman Pinscher looking uncharacteristically lethargic, vomiting, or not eating, it's time to take a trip to the vet. Changes in diet are effective in most cases and your vet will know how to proceed.
Additionally, it is critical to obtain a Doberman from a reputable breeder if you plan on getting a puppy. We always advocate for adopting over shopping when possible, but if you have you heart set on getting a Doberman puppy, it is important to know they are susceptible to sudden heart issues. One of the key characteristics of a good Doberman breeder is that they breed specifically to minimize the risk of a cardiac episode.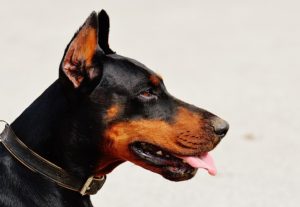 Advertisement
Advertisement
6. Poodles
Poodles frequently experience gastric dilatation-volvulus, which is more commonly known as bloat. Scarily enough, this is often fatal without surgery. Feeding a few small meals per day versus one large one and avoiding the trend of "elevated eating" can help keep your Poodle safe.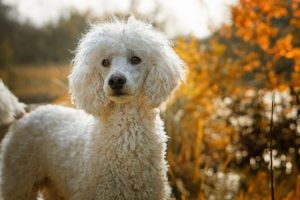 Advertisement
Advertisement
5. Toy Poodles
The Standard Poodle's tiny counterpart is susceptible to developing bladder stones, which also require medical intervention when they're severe. Additionally, the tiniest of toy poodle come with their own set of unique health issues. Toy poodle puppies and adults who weigh less than 4 pounds can have seizures and collapse due to low blood sugar.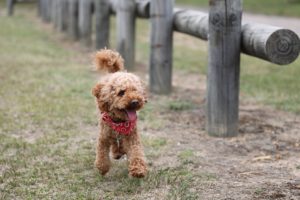 Advertisement
Advertisement
4. Goldendoodles
While crossbreeding is often beneficial as far as avoiding genetic issues, Goldendoodles as a breed are now far enough along to express bad traits, since the breeding process is now the same as that of more traditional purebreds. They've been known to have a heart condition called Subvalvular Aortic Stenosis. In severe cases, this can be deadly since it blocks blood flow.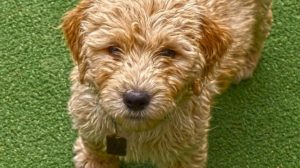 Advertisement
Advertisement
3. Newfoundlands
The Newfoundland is a gentle giant with an intelligent expression – they are extremely amiable towards humans and make wonderful family dogs. Like many large breed dogs, they tend to come with a significant number of health problems. Sadly, these gentle giants are also susceptible to Subvalvular Aortic Stenosis and cystinuria. Additionally, due to their massive size (Newfoundlands can weigh up to 150 pounds), they are susceptible to canine hip dysplasia and cruciate ligament rupture.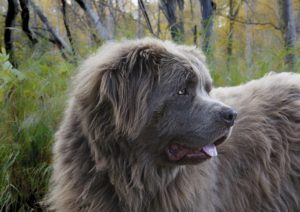 Advertisement
Advertisement
2. English Bulldog
English Bulldogs struggle with the same flat-face issues our little Pug friends do. However, since these health issues are primarily structural, their severity can be mitigated by a responsible breeder. These dogs (especially the English variety) are prone to weight gain, as well as allergies. English Bulldogs are also prone to skin infections due to their skin folds.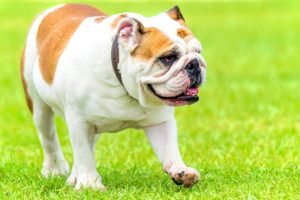 Advertisement
Advertisement
1. Basset Hounds
It's impossible to walk by a Basset Hound without totally falling in love, but these adorable pups are prone to joint issues, along with the blood clotting condition Von Willebrand and severe bloat.
Fortunately, a lot of these conditions can be managed with proper preventative and maintenance care. If you're considering adopting or buying a purebred, be sure that you know about all of the health risks involved and that you have the financial means to take care of them should health issues arise.