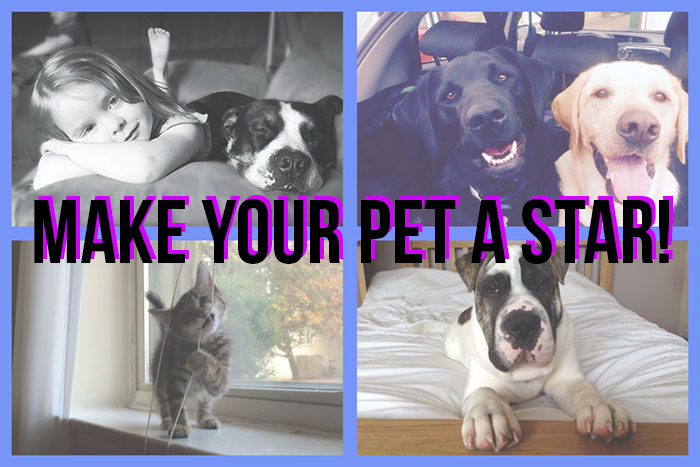 If you have a funny video, an inspiring story, or just want to share pictures of your adorable pet with millions of people, I Heart Pets wants to hear from you!
There are several ways that we may feature your furry friend, so make sure that you are connected in the following ways so you don't miss your pet!
1/ LIKE – First, if you haven't done so already, like us on Facebook. We feature most pets on our I Heart Dogs page.
2/ SUBMIT – Submit your content by sending an email to IHeartPetsOnline (at) gmail (dot) com. Detailed stories, clear pictures with descriptions, and videos may be shared. The more detailed the submission, the easier it is for us to feature. We can't promise we will feature everything, but we will do our very best!