If you do one thing today, go find Munchkin the Shih Tzu on Facebook , and click Like. You won't regret it!
Munchkin is an incredibly cute Shih Tzu that captured the internet's heart on Halloween with her Teddy Bear costume. Munchkin and her owner were even nice enough to leave a detailed description of how to make your very own super cute Teddy Bear costume! Here is what they said: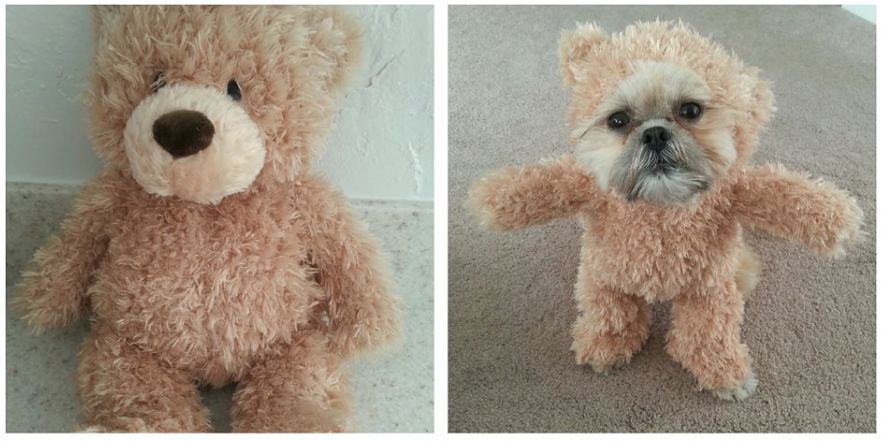 Instructions On How To Make Munchkin's Bear Costume
"HOW TO MAKE Teddy Bear Costume:
1. Measure your dog in the front from feet to top of head (Munchkin is 14").

2. Buy a teddy bear in similar color to your dog in their size (I got hers on Amazon for $30). Cut the face off, cut the bottom of the feet off, cut open the back. Take all the stuffing out except for the arms. Bear only goes on front part of their body/legs and back half is exposed.

3. Put a string or velcro through the back behind the neck to tie/close. The bear's arms hung down, so I sewed them up a bit higher so they stuck out to sides more instead of hanging down.

Took me maybe 15 minutes to make! See FB link public post for 4 pictures. :)"
Keep an eye on this new pup on the block. Munchkin may be here to stay!
Please Click LIKE 🙂