Sponsored: This post is sponsored by Stella & Chewy's, but opinions are my own. Stella & Chewy's is not responsible for the content of this article.
There's no doubt about it – dogs are foodies. They may have eaten their own doggy meal, but they're always looking for something more, and it usually involves sitting idly by their human friends whimpering and pawing for some of that delicious, seemingly inaccessible, human food. And, of course, their favorite of all human food is meat! Any meat, any time, please.
My pup, Sherlock, is no exception. And, he is so scary smart that he has tricked me multiple times, stealing food right off my plate. One time, he was whimpering to go outside, so when I got up to open the door and let him into our fenced backyard, he ran the opposite way, jumped up onto the kitchen table, and stole my salami sandwich right off of my plate!
Well, I think I may have finally found a solution to (at least a little) satisfy my dog's appetite for meat. Pet food company Stella & Chewy's made a raw pet food nutrition supplement, Meal Mixers, as an easy way to add an extra boost of raw nutrition to a pet's existing diet, and Sherlock and I recently got to sample the food (well, mainly Sherlock). Dogs crave raw meat, as this is what their ancestors used to eat in the wild, so raw feeding has become a popular pet practice lately. The Stella & Chewy's Meal Mixers is one way to add some of that raw nutrition to your pet's diet and help bring it closer to that of their ancestors. It's as simple as taking one scoop of the Meal Mixers and adding it into your dog's current kibble. Check out pictures below to see what Sherlock had to say about his new meal!
Getting The Doggy Meal Ready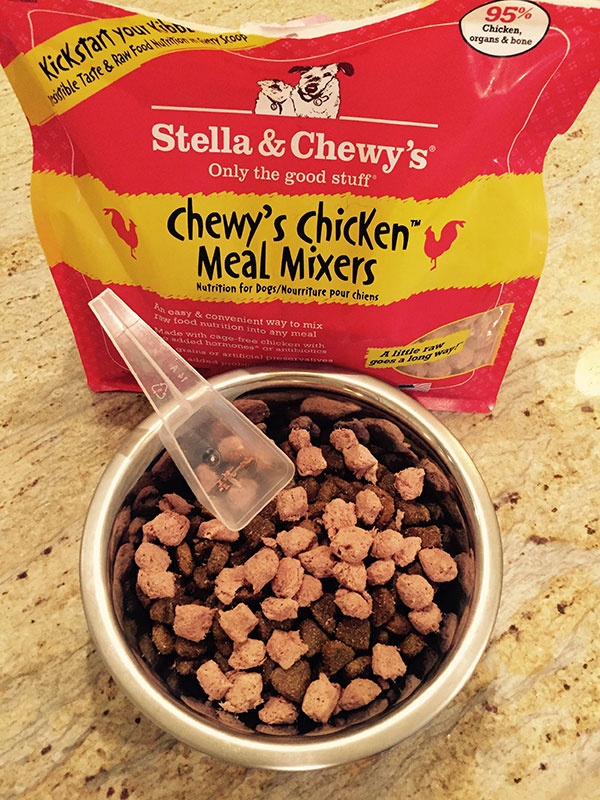 Stella & Chewy's Meal Mixers is freeze-dried to lock in nutrition and flavor, and the bag comes with its own scoop, so it was literally as easy as scoop(ing the Meal Mixers out of the bag), mix(ing it with Sherlock's current food), and serve(ing it to Sherlock). The hardest part was trying to keep him from jumping up at me before I could put the bowl down for his eating pleasure!
MMMM So Delicious!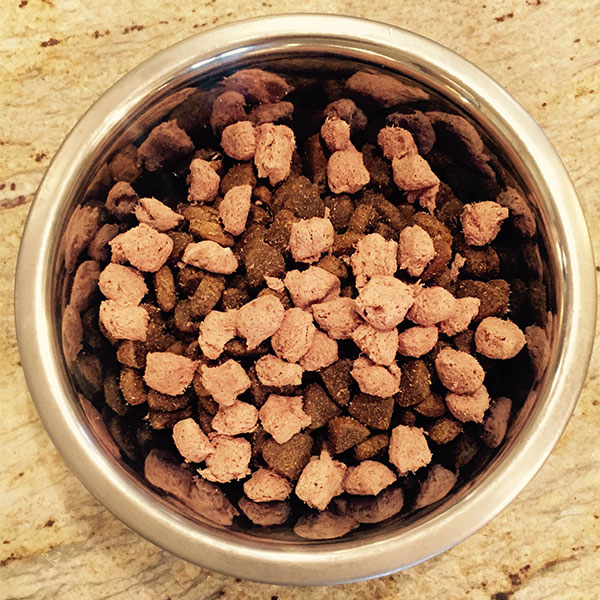 This meal mixer is packed with 95% nutrient-rich meat, organs, and bone, and complemented by organic fruits and vegetables and added probiotics and antioxidants. Plus, it's made without grains, glutens, fillers, artificial preservatives or colorings, or added hormones or antiboiotics, so it was a welcoming nutritional compliment to his current meal, as Sherlock is very sensitive to food and gets sick easily. He eats Performatrin, which is a grain free dog food, so the Meal Mixers was a perfect addition to his kibble.
NEED. FOOD. NOW.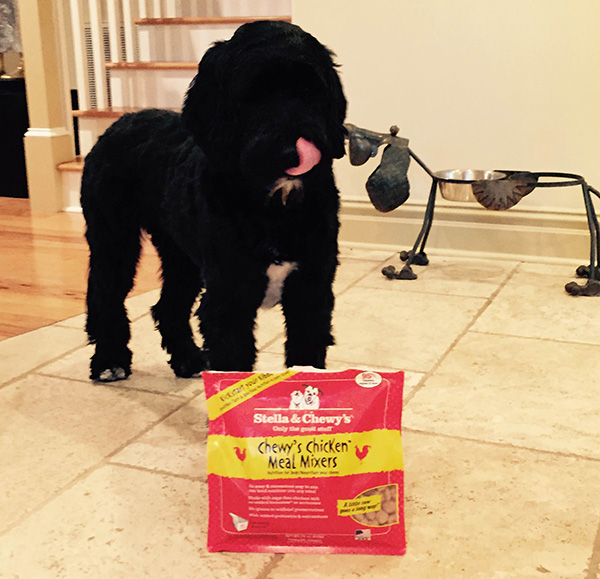 Sherlock is clearly very excited for his new treat. He's been licking his chops and jumping on me ever since his first scent of the Stella & Chewy's Meal Mixers!
Ahhhh Sweet Success!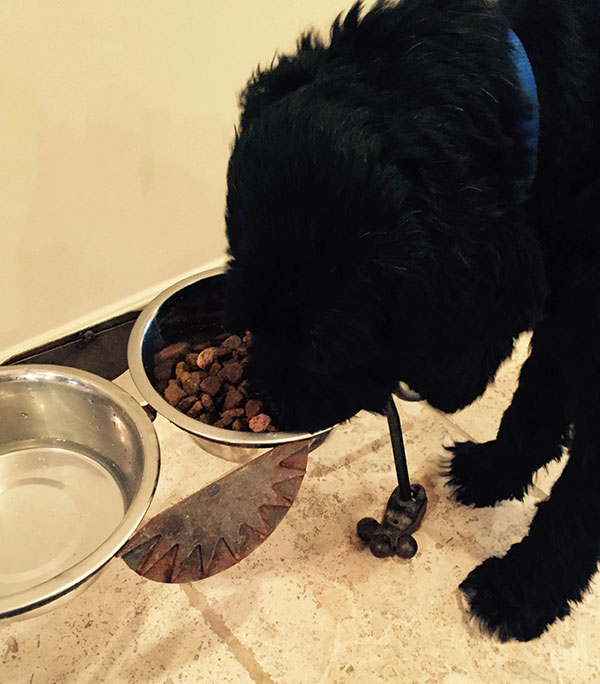 Sherlock got in there and basically wouldn't stop eating. He picked out all of the Stella & Chewy's Meal Mixers pieces, and then went on to eat the rest of his meal. A healthy dog is a happy dog!
For more information, you can check out the Stella & Chewy's website and find them on Facebook and Twitter.