Lauren Fern Watt received news that every dog owner dreads. Her big and beloved Mastiff, Gizelle, had been diagnosed with cancer. As difficult as this news was to bear, Lauren immediately got to work on making Gizelle's last few months on earth the best ever. She created a canine bucket list, and start treating her big best friend to some amazing memories. I am very emotional as I write this. Please look that this chronology of Lauren and Gizelle's last few months together, and give your dog a big hug. Here are all of the wonderful memories they captured together.
They took a trip to the Big Apple together.
Cuddled every single minute they could.
Ate an entire box of donuts together.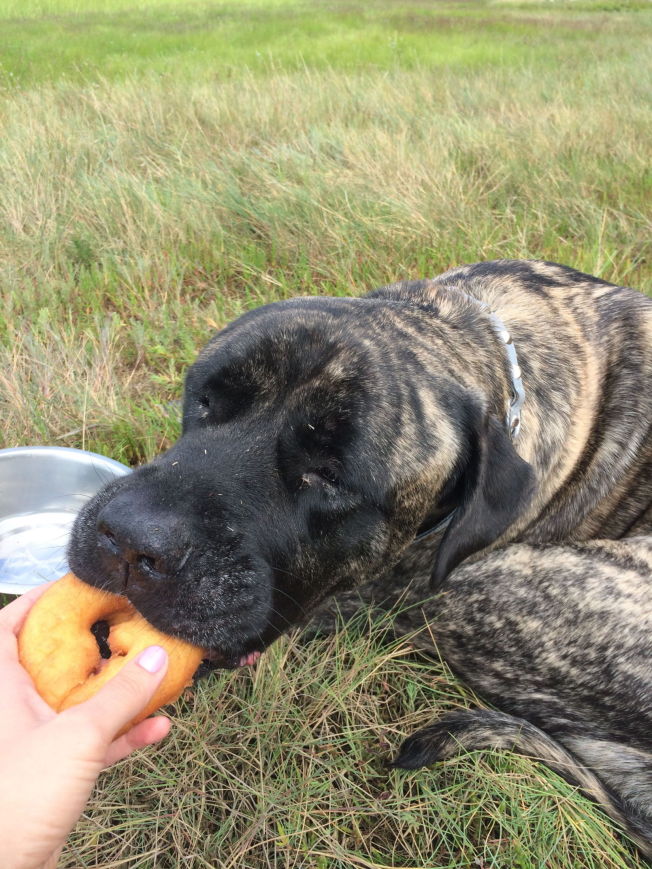 Imgur.com
What a grand final adventure.
Checked out Times Square.
Ate Ice Cream right out of the container.
Met a sassy Lobster in Maine.
Continued On Page 2
Went on a fun canoe trip.
Met a cute friend at a party.
Got to shake paws with Santa and meet his cute Pug elves.
Road Trip!
This was the day before Gizelle passed. One final beautiful day together on Earth, admiring the incredible view of the vast ocean.
Rest in peace Gizelle, you will be missed. Thank you for loving your dog, Lauren, and treating her with incredible respect and dignity, and also for sharing this beautiful story with all of us. I'm sure it will inspire a great deal of love towards dogs in those who read it.