It's always so heartbreaking to hear of any story of a pet left abandoned and abused. All pets know how to do is give love to their human owners, and that is what humans should be giving in return. So, to hear of humans abusing such innocent, loving creatures always makes for very difficult and downright frustrating stories to hear.
Well, this is one of those stories of an abandoned dogs that is just plain cruel. But, the fact that this dog was rescued by such special people and is being rehabilitated and put into a foster hope is one to be very happy about. A homeless man living in South Los Angeles, Willis Rollins, thought he had seen it all. But, earlier this week he found a dog house left in a lane of traffic, and explained to ABC7 that what he found inside left him disgusted.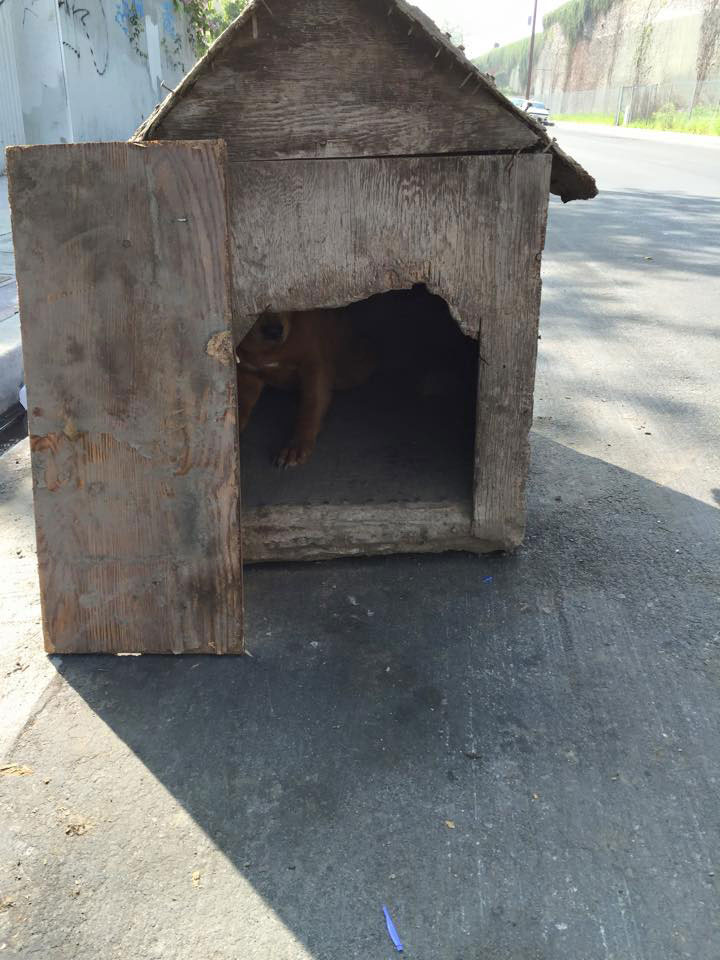 Ghetto Rescue FFoundation Facebook Page
The dog house was nailed shut, with a dog trapped inside it. An LAPD sergeant alerted the rescue group Ghetto Rescue FFoundation, who opened up the make-shift dog house to find a scared three year old shepherd-chow mix sitting inside. The Ghetto Rescue FFoundation did an incredible job rescuing the dog, and gave him such a cute name: Walter Worthy Higgins! Watch the video below from CBS Los Angeles for the full story. You can also read ABC7's article on the rescue. Walter Worthy Higgins is in a loving temporary foster home right now. You can visit Ghetto Rescue FFoundation's Facebook page to watch for updates on the dog and see when he'll be ready for adoption.