While it'd be ideal for every dog owner to be responsible and realize that taking on a pet is a huge responsibility, it's sadly just not the case a lot more often than we'd like to think.
Even though taking dogs to no-kill shelters and breed-specific rescues is often an option, cruel people who decide they don't want their dogs anymore often just abandon them in the streets or let them run away from home, not caring if they ever return.
Such was the case for heartbroken nine-year-old dog Bobi who was found scared and alone on train tracks in Romania. Rescuers got a call about a medium-sized white dog wandering all alone in the rain and made their way to the tracks to find him. Once they did, the distrustful pup ran away from them. After a while, though, he tentatively made his way over for some food. He was most likely starving.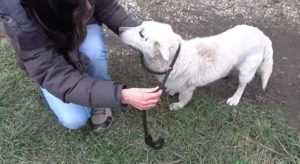 They eventually gained enough of his trust to put a collar around his neck and take him to see a vet for an exam and to see if he'd been microchipped. You can imagine their delight and surprise when they scanned him and found that he had indeed been chipped! They called the number listed and waited with excited anticipation for the owner to pick up the phone and break down into tears with the news that their lost dog had been found.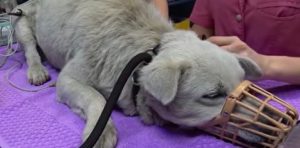 But the answer they got was heartbreaking. "Just take him. I don't want him anymore," replied the man on the other end of the line. Now they had a senior dog on their hands who happened to be blind in one eye. He was struggling and had nowhere to turn. They were his last hope.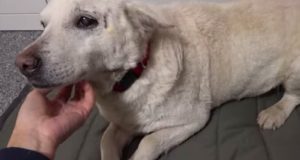 From these kind rescuers, he was given a new lease on life. They loved him and cared for him the way he always deserved and eventually, his adorable personality started to shine through. The following video documenting his rescue and transformation was shared online and quickly went viral. And we have amazing news! He was adopted by a family all the way in Delaware, where he'll live out the rest of his years being showered with affection.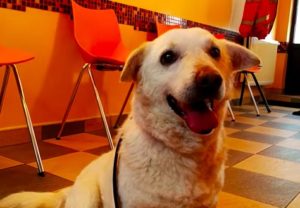 Learn more about Bobi's story down below and watch until the end to see how happy he's looking these days!